Are you looking for the class lists? To see them, go to the Georgetown School blog.
Are you visiting our blog because you will be in this class next year? If so… 
WELCOME!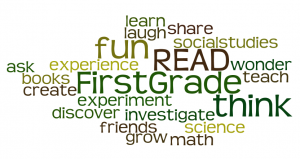 Please take some time to explore all of the pages, posts, and links on our blog. While you are looking around, be sure to sign up for email updates by adding your email in the Subscribe area on the sidebar. Our class blog will be an important site for information about school supplies, special events, pictures, curriculum, assessments, and more. A school supply list will be posted on July 1. Later in the summer, look for information about our August Open House.